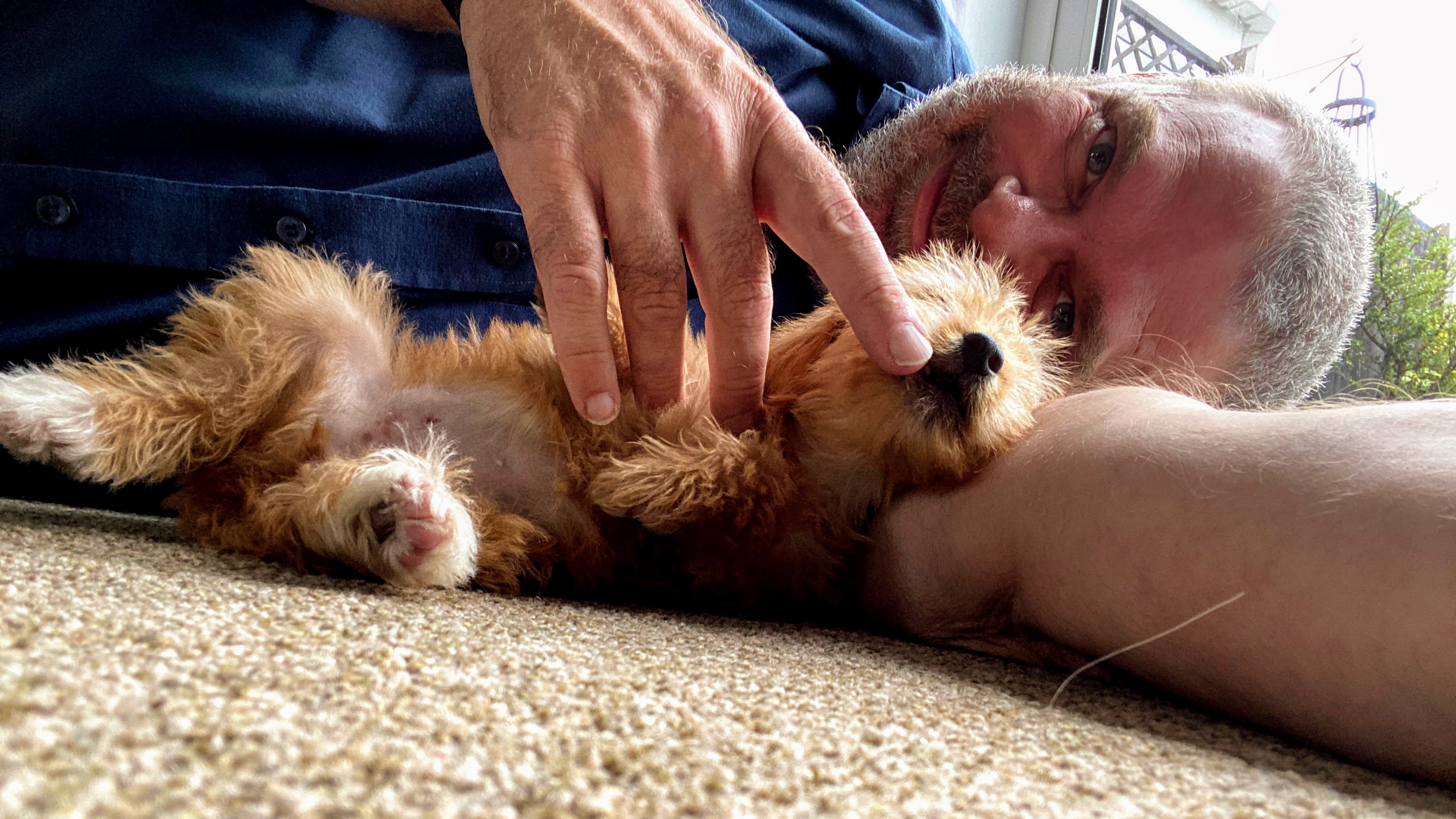 I love animals, and I love photography. The photo above is me with my pet dog, Molly, on the day she moved in.

I remember my first family dog when I was five years old, and since then, most family members have had pet dogs, and they have had such a positive effect on those around them.

Photography has been a hobby of mine for a long time, and combining that with a love of animals has given me a lot of enjoyment.

I've lived in Nottinghamshire in the UK my whole life, and I love walking and cycling in the forests and parks. On these trips, I started taking photographs of the various animals I'd encountered.

It's always been important to me that the animals feel comfortable. I don't want to intrude or worry them - most of the time, the animals will approach me, and I tend to be quiet and calm so that they stay relaxed and happy.